Grooming and conditions (2/23/2023)
Remember… snow? The magic that falls from the sky in winter? It's back. After teasing us with season ending spring temps, Mother Nature put us back in business.  And on top of the base we kept, this will make for some lovely skiing in the upcoming week. Woo hoo!!
Your volunteer groomers will roll then groom through tomorrow morning.  Feel free to ski the powder today. Weekend conditions will be mint. 
Bruce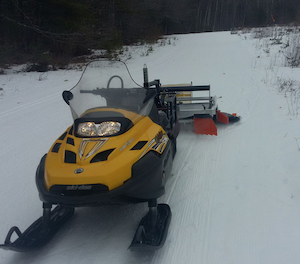 Topic