Grooming and conditions (January 3, 2021)
Trails were groomed this morning, and although cover is a little thin, there's skiing to be had.  5" of fluffy packs down to about 1-2" of cover, so be cautious in the woods, and the Water's Edge trail has a lot of wet areas.  Classic skiing in the fields will be the best - not enough snow to set tracks, and too thin for skating.
Keep those snow dances coming to see what we can pick up this week - we'll groom as temperatures allow (it needs to be below freezing).
Enjoy!
Bruce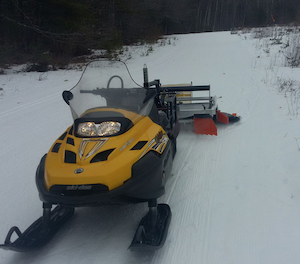 Topic