Grooming and conditions (January 30, 2021)
All trails groomed for tomorrow.  Cover is still thin in spots, especially along Water's Edge, Faith and Mary's, and Pond Loop. Use caution.
Sunday will be a wonderfully full day on the ANSA trails - in addition to usual weekend traffic, from 10-12am we are hosting the first in a series of Sunday morning events offered by Outdoor Afro.  Then Bill Koch is from 1:30 - 2:30.  Parking lots will be more full at these times, so if you need to park along the road, please park on the same side as the trails, pull well off the road, and watch for cars.
Cross your fingers for snow early this week.
Bruce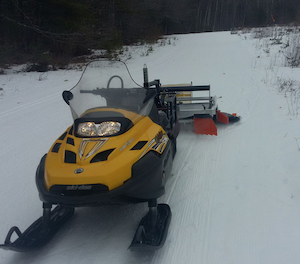 Topic