Grooming and conditions (January 27, 2021)
Our dusting last night turned into 3 fluffy inches. Not really enough to groom, but soft and silky to ski on as is.  The field is the best, and some woods trails like Perkins Ridge Trail have good cover, but others like the entrance trail, Waters Edge and Faith and Mary's may  put a few scratches in your skis, so be careful. 
Snowshoe trails will be nice for a walk as well. 
Bruce.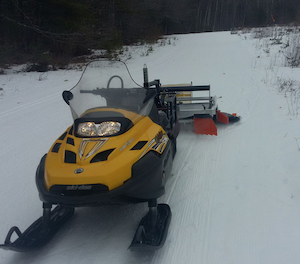 Topic