Grooming and conditions (3/16/2023)
Groomers are out prettying up the trails this morning. Once flattened, we'll enter what I expect is the tail end of the ski season, with snow softening with warm daytime temps, hardening up at night. Watch for the usual thin spots, and enjoy the spring skiing. 
Snowshoe trails are another great way to get out to enjoy the beautiful snowy woods. 
Enjoy,
Bruce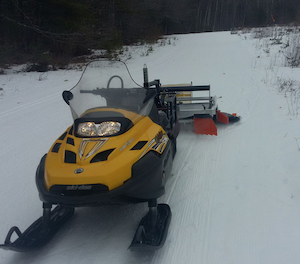 Topic